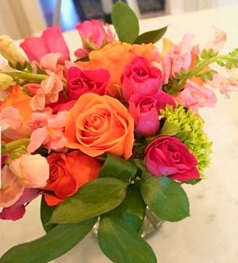 Fresh Floral Arrangement Workshop
Saturday March 20th 2-3:30
We are all craving color and the smell of a fresh greenery and fragrant flowers. This workshop will be a nice pick-me-up and help us get through the next few weeks of winter! You will learn how to use a chicken wire armature to construct a beautiful arrangement sure to brighten your day or give away to cheer up a friend! Cost is $65 per person. Deadline to register is March 15th.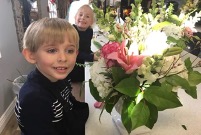 Parent & Child Floral Workshop
Saturday April 24th 2-3:30
Looking for something to do with your kids that is fun and safe? We are offering an in-person and remote option for this workshop. Work on some fine motor skills and follow some simple directions to create not one but two beautiful arrangements $75 (for pair, add a child for $37.50). Recommended for kids 5 and up. Deadline to register is 4/19 and please specify how many participants and whether you want to attend in person or remotely.